Welcome to Harvest Grove Orthodontics
Harvest Grove Orthodontics is a new, modern orthodontic practice that provides care for families from Richmond and the surrounding communities of Katy, Sugarland, and Rosenburg. Whether you need early orthodontics, adolescent treatment, or adult orthodontic care, Dr. Mecca Abdullah at Harvest Grove Orthodontics will provide an exceptional experience for patients of all ages.
We are a Certified Invisalign Provider
With advanced technology and the highest degree of service, Harvest Grove Orthodontics offers state-of-the-art treatment to help you get the smile you deserve.  Dr. Abdullah is an expert in alignment, smile esthetics, and achieving a healthy bite.
Learn more about:
Schedule An Appointment Today!
Contact our office at (281) 942-0122 for your free consultation today.
We provide personalized care to determine which treatment option is right for you.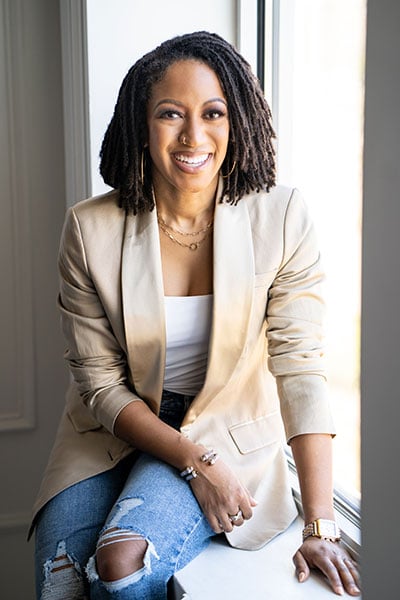 Dr. Abdullah works to uplift her patients by creating beautiful smiles that her patients can have for a lifetime. She absolutely loves orthodontics and is so grateful to have a career that is so rewarding. 
See What Our Patients Are Saying
We strive to provide a 5-star orthodontic treatment experience to all of our patients and their families.
My experiences with Dr. Abdullah have been a joy! She is personable, knowledgeable, efficient and a great communicator. While some doctor to patient interactions tend to leave one feeling cold and disconnected, contrarily, Dr. Abdullah clearly holds a high value for her patients and values their needs over all. I would highly recommend!
I had an amazing experience with Dr Abdullah! She is so patient and personable. I can't wait to see my new smile!
The Harvest Grove site is very easy to navigate. I love that the new patient forms can be completed on the site prior to my visit!! I was also able to submit questions to Dr.Abdullah' staff prior to my visit and they responded quickly.
Dr. Abdullah is the best orthodontist I have ever had. Not only is she knowledgeable and caring - she takes extra time to answer all of my questions  (and I have a lot of them). Her staff and team is also friendly and professional. I am in and out for my appointments quickly and efficiently.  I highly recommend her to my friends and family for all your ortho needs.
I was referred to Dr. Abdullah by a girlfriend of mine.  I did not think I would have braces at my age, but she is getting me right! I haven't been the biggest fan of the dentist since childhood, but she is so very lovely and professional. I could not be more pleased. 
Check Out Our
Brand New Office